Published: 25 March 2011Last Updated: 15 July 2013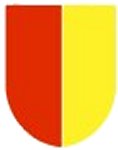 The 2. Armee was formed on 26 August 1939 from Heeresgruppenkommando 1. It was redesignated Heeresgruppe Nord on 2 September 1939.
It was reformed on 20 October 1939 from the 8. Armee. The staff was also known as Armeegruppe Weichs while commanding the Hungarian 2nd Army and the 4. Panzerarmee between June and July 1942. It was redesignated Armee Ostpreußen on 7 April 1945.

When Dietrich von Saucken was made commander of 2. Armee 12 March 1945 he famously refused an order from Adolf Hitler to take orders from the NSDAP Gauleiter of Danzig Albert Förster with the words "I have no intention of placing myself under the orders of a Gauleiter" and this was accepted by Hitler.

Commanders
Generalfeldmarschall Maximilian Reichsfreiherr von Weichs (20 Oct 1939 – 26 Nov 1941)
Generaloberst Rudolf Schmidt (26 Nov 1941 – 15 Jan 1942)
Generalfeldmarschall Maximilian Reichsfreiherr von Weichs (15 Jan 1942 – 15 July 1942)
Generaloberst Hans von Salmuth (15 July 1942 – 3 Feb 1943)
Generaloberst Walter Weiss (3 Feb 1943 – 12 Mar 1945)
General der Panzertruppen Dietrich von Saucken (12 Mar 1945 – 7 Apr 1945)

Chiefs of Staff
Generalleutnant Hans-Gustav Felber (20 Oct 1939 – 15 Feb 1940)
Generalmajor Rudolf Konrad (15 Feb 1940 – 1 Nov 1940)
Oberstleutnant Hermann von Witzleben (1 Nov 1940 – 19 Oct 1941)
Generalleutnant Gustav von Harteneck (19 Oct 1941 – 20 Nov 1943)
Generalmajor Henning von Tresckow (20 Nov 1943 – 21 July 1944)
Oberst von Schewen (22 July 1944 – 25 July 1944)
Generalmajor Robert Macher (25 July 1944 – 7 Apr 1945)

Operations Officers (Ia)
Oberst Walter Schilling (20 Oct 1939 – 31 Mar 1941)
Oberst Gerhard Feyerabend (1 Apr 1941 – 3 Aug 1941)
Oberstleutnant Wolfdietrich Ritter von Xylander (3 Aug 1941 – 13 Dec 1942)
Oberst Peter von der Groeben (13 Dec 1942 – 15 July 1943)
Oberst Ernst-August Lassen (15 July 1943 – 30 Sep 1944)
Oberstleutnant Günther Starck (30 Sep 1944 – 20 Feb 1944)
Oberstleutnant Wolfgang Brennecke (20 Feb 1945 – 7 Apr 1945)

Holders of high awards
Holders of the German Cross in Gold German Cross in Gold (7)
– Agricola, Kurt, 15.12.1943, Generalleutnant, Korück 580 (AOK 2)
– Aldrian, Eduard, 14.03.1943, Generalmajor, Harko 308
– Harteneck, Gustav, 20.03.1942, Generalmajor, Chef d. Gen.St. AOK 2
– Lechner, Adolf, 09.04.1943, Generalleutnant, Harko 308
– Seizinger, Friedrich, 04.09.1942, Major d.R., Korück 580 (AOK 2)
– Witzleben von, Herrmann, 26.02.1942, Oberst i.G., Chef d. Gen.St. AOK 2
– Xylander Ritter von, Wolfdietrich, 09.08.1942, Oberstleutnant i.G., Ia AOK 2
Holders of the German Cross in Silver (8)
– Baltzer, Robert, 30.11.1942, Generalmajor, Armee-Nachrichtenführer AOK 2
– Oehlmann, Dr. Kurt, 22.10.1944, Generalstabsarzt, Armeearzt AOK 2
– Petersen, Wilhelm, 30.05.1942, Oberst, Armee-Pionierführer AOK 2
– Prüter, Friedrich-Wilhelm, 30.05.1942, Oberst i.G., OQu AOK 2
– Schirmer, Heinz, 30.03.1944, Hauptmann d.R. z.V., Ia Korück 580 (AOK 2)
– Sedlmayr, Dr. Gebhard, 10.01.1945, Generalveterinär, Armeevet. AOK 2
– Veith, Helmuth, 28.03.1945, Hauptmann d.R., Bv.T.O. AOK 2
– Wagner, Hermann, 20.03.1943, Oberst i.G., OQu 2 AOK 2
Holders of the Knight's Cross (2) (1 RK + 1 EL)
– Oakleaves
— Weiß, Walther 05.11.1944 [646. EL] Generaloberst OB 2. Armee
– Knight's Cross
— Weichs an der Glon, Maximilian Freiherr von und zu, 29.06.1940 General der Kavallerie OB 2. Armee

Holders of high awards (Armee-Truppen)
Holders of the Close Combat Clasp in Gold (2)
– Küffen, Heinz, 00.00.0000, Feldwebel, Stb./Sturm-Rgt. AOK 2
– Schlags-Koch, Walter, 14.04.1945, Oberstleutnant d.R., Kdr. Sturm-Rgt. AOK 2
Holders of the German Cross in Gold (1)
– Ziegelmayer, Karl, 09.07.1942, Oberstleutnant, Pi.Btl. 260 / AOK 2
Holders of the German Cross in Silver (3)
– Hartmann, Walter, 22.10.1943, Oberst, Armee-Nachsch.Tr. 501
– Montag, Dr. Heinrich, 29.04.1945, Oberfeldarzt d.R., Kdr. Kranken-Trspw.Abt. 581
– Sohn, Dr. Edgar, 29.04.1945, Oberfeldarzt d.R., Kdr. Armee-San.Abt. 582
Holders of the Honor Roll Clasp of the Heer ()
Holders of the Knight's Cross (2) (1 RK + 1 EL)
– Oakleaves
— Schlags-Koch, Walter 09.05.1945 [876. EL] Oberstleutnant d.R. Kdr Sturm-Rgt AOK 2
— [proposal arrived at HPA via radio message on 06.04.1945 ; Maj Domaschk requested the comment of 2. Armee on 10.04. ; obviously this approval didn't came in until 28.04. and therefore D. ordered the handling of the proposal for 08.05. ("Wiedervorlage") ; no further handling, the internal list for higher grades of the KC has the remark added : "unerledigt" ; the OdR Ordenskommission has treated the case in 1973 and decided : "877. EL" ; the OL # later was changed by Fellgiebel into "876", the award date was determined by him]
– Knight's Cross
— Meyer, Fritz 06.04.1943 Generalmajor Kdr Oberbaustab 7 / AOK 2

Order of battle (21 Dec 1940)
LI. Armeekorps
– 183. Infanterie-Division
– 132. Infanterie-Division
– 137. Infanterie-Division
– 100. leichte Infanterie-Division
– 101. leichte Infanterie-Division
– 134. Infanterie-Division
L. Armeekorps
– 129. Infanterie-Division
– 112. Infanterie-Division
– 113. Infanterie-Division
– 99. leichte Infanterie-Division
XVIII. Gebirgs-Armeekorps
– 4. Gebirgs-Division
– 5. Gebirgs-Division
– 125. Infanterie-Division
– 97. leichte Infanterie-Division
XXIV. Armeekorps (mot)
– 10. Infanterie-Division (mot)
– 25. Infanterie-Division (mot)
– 36. Infanterie-Division (mot)
– 15. Panzer-Division
– 17. Panzer-Division

Order of battle (3 Sep 1941)
Höheres Kommando z.b.V. XXXV
– 112. Infanterie-Division
– 45. Infanterie-Division
XIII. Armeekorps
– 134. Infanterie-Division
– 17. Infanterie-Division
– 260. Infanterie-Division
XXXXIII. Armeekorps
– 131. Infanterie-Division
– 293. Infanterie-Division

Order of battle (2 Jan 1942)
XXXXVIII. Armeekorps (mot)
– 1/3 168. Infanterie-Division
– 16. Infanterie-Division (mot)
– 9. Panzer-Division
LV. Armeekorps
– 95. Infanterie-Division
– 1/3 299. Infanterie-Division
– 1. SS-Infanterie-Brigade (mot)
– Panzer-Division
– 1/3 168. Infanterie-Division
– 45. Infanterie-Division
– 221. Sicherungs-Division
Höheres Kommando z.b.V. XXXV
– 1/3 56. Infanterie-Division
– 134. Infanterie-Division
– 262. Infanterie-Division
– 293. Infanterie-Division

Order of battle (22 Apr 1942)
At the disposal of the 2. Armee
– Hungarian 102nd Light Division
XXXXVIII. Armeekorps (mot)
– Gruppe Gollwitzer (88. Infanterie-Division)
– 16. Infanterie-Division (mot)
– 9. Panzer-Division + 1/3 88. Infanterie-Division
LV. Armeekorps
– 95. Infanterie-Division
– Gruppe Moser (299. Infanterie-Division)
– 1. SS-Infanterie-Brigade (mot)
– 45. Infanterie-Division + 1/3 286. Sicherungs-Division

Order of battle (24 June 1942)
At the disposal of the 2. Armee
– 88. Infanterie-Division
– 383. Infanterie-Division
LV. Armeekorps
– 45. Infanterie-Division
– 1. SS-Infanterie-Brigade (mot)
– 95. Infanterie-Division
– 299. Infanterie-Division

Order of battle (12 Aug 1942)
At the disposal of the 2. Armee
– 168. Infanterie-Division
Gruppe Blümm
– 323. Infanterie-Division
– 57. Infanterie-Division
– 75. Infanterie-Division
VII. Armeekorps
– 387. Infanterie-Division
– 2/3 385. Infanterie-Division
– 340. Infanterie-Division
XIII. Armeekorps
– 377. Infanterie-Division
– 82. Infanterie-Division
– 88. Infanterie-Division
– 68. Infanterie-Division
LV. Armeekorps
– 383. Infanterie-Division
– 95. Infanterie-Division
– 45. Infanterie-Division
– 299. Infanterie-Division

Orderof battle (1 Jan 1943)
At the disposal of the 2. Armee
– 1/3 88. Infanterie-Division
VII. Armeekorps
– 323. Infanterie-Division
– 75. Infanterie-Division
– 57. Infanterie-Division
– 1/3 88. Infanterie-Division
– 1/3 383. Infanterie-Division (Gruppe Don)
– Gruppe Oberst Roth
XIII. Armeekorps
– 377. Infanterie-Division
– 340. Infanterie-Division
– 68. Infanterie-Division
– 82. Infanterie-Division
LV. Armeekorps
– 1/3 88. Infanterie-Division
– 2/3 383. Infanterie-Division
– 45. Infanterie-Division
– 299. Infanterie-Division

Order of battle (7 July 1943)
At the disposal of the 2. Armee
– Hungarian 1st Security Division
VII. Armeekorps
– 68. Infanterie-Division
– 75. Infanterie-Division
– 26. Infanterie-Division + 323. Infanterie-Division (remnants)
– 88. Infanterie-Division
XIII. Armeekorps
– 327. Infanterie-Division
– 340. Infanterie-Division + 377. Infanterie-Division (remnants)
– 82. Infanterie-Division

Order of battle (20 Nov 1943)
At the disposal of the 2. Armee
– 203. Sicherungs-Division
XXXXVI. Panzerkorps
– 4. Panzer-Division (part)
– 5. Panzer-Division (part)
– Korps-Abteilung E (Divisionsgruppen 86, 137, 251)
– Kampfgruppe 7. Infanterie-Division
– Kampfgruppe 137. Infanterie-Division
XX. Armeekorps
– Kampfgruppe 216. Infanterie-Division
– Kampfgruppe 102. Infanterie-Division
– Kampfgruppe 2. Panzer-Division + Kampfgruppe 12. Panzer-Division
– 292. Infanterie-Division
LVI. Panzerkorps
– 4. Panzer-Division (most)
– 5. Panzer-Division (most)
Hungarian VII Corps
– Hungarian 18th Reserve Division
– Hungarian 19th Reserve Division

Order of battle (26 Dec 1943)
At the disposal of the 2. Armee
– 203. Sicherungs-Division
– 4. Panzer-Division
XXXXVI. Panzerkorps
– Kampfgruppe General Müller
– ½ Korps-Abteilung E
– 7. Infanterie-Division
XX. Armeekorps
– 102. Infanterie-Division
– 292. Infanterie-Division
LVI. Panzerkorps
– 5. Panzer-Division + 203. Sicherungs-Division (part)
– Kampfgruppe 12. Panzer-Division + ½ Korps-Abteilung E + 4. Panzer-Division (part)
Hungarian VII Corps
– Hungarian 18th Reserve Division
– Hungarian 19th Reserve Division

Order of battle (15 Apr 1944)
At the disposal of the 2. Armee
– 3. Kavallerie-Brigade (most/forming)
– 5. SS-Panzer-Division "Wiking" (part)
LVI. Panzerkorps
– Gruppe Oberst Lippert (Hungarian 19th Reserve Division (part))
– 1. Skijäger-Brigade (part)
– 253. Infanterie-Division
– 131. Infanterie-Division + 1. Skijäger-Brigade (part)
– Kampfgruppe Gruppenführer Gille (5. SS-Panzer-Division "Wiking" (most))
– 4. Panzer-Division
– 5. Panzer-Division
– 5. Jäger-Division
VIII. Armeekorps
– 211. Infanterie-Division + Hungarian 12th Infantry Division (part)
Gruppe General Agricola
– Korps-Abteilung E (Divisionsgruppen 86, 137, 251)
– 3. Kavallerie-Brigade (part)
XXIII. Armeekorps
– 7. Infanterie-Division
– 203. Sicherungs-Division
– Brigade Stab z.b.V. 17

Order of battle (15 May 1944)
At the disposal of the 2. Armee
– Kavallerie-Regiment Nord
LVI. Panzerkorps
– 5. Panzer-Division
– 1. Skijäger-Brigade
– 253. Infanterie-Division
– 131. Infanterie-Division
– 342. Infanterie-Division
– 4. Panzer-Division
– 26. Infanterie-Division
VIII. Armeekorps
– 5. Jäger-Division
– 211. Infanterie-Division
– Hungarian 12th Infantry Division
XX. Armeekorps
– Korps-Abteilung E (Divisionsgruppen 86, 137, 251)
– Kavallerie-Brigade Oberst von Wolff (part)
– Kavallerie-Brigade Oberst von Wolff (most/forming)
XXIII. Armeekorps
– 7. Infanterie-Division
– 203. Sicherungs-Division
– Brigade Stab z.b.V. 17
Hungarian II Reserve Corps
– Hungarian 1st Light Division
– Hungarian 5th Reserve Division
– Hungarian 19th Reserve Division
– Hungarian 23rd Reserve Division

Order of battle (15 June 1944)
At the disposal of the 2. Armee
– Hungarian 5th Reserve Division
– Hungarian 23rd Reserve Division
– 4. Kavallerie-Brigade
– Hungarian 1st Cavalry Division
VIII. Armeekorps
– 5. Jäger-Division
– 211. Infanterie-Division
– Hungarian 12th Infantry Division
XX. Armeekorps
– Korps-Abteilung E (Divisionsgruppen 86, 137, 251)
– 3. Kavallerie-Brigade
XXIII. Armeekorps
– 7. Infanterie-Division
– 203. Sicherungs-Division
– Brigade Stab z.b.V. 17

Order of battle (15 July 1944)
At the disposal of the 2. Armee
– Hungarian II Reserve Corps
– Hungarian 5th Reserve Division
– Hungarian 23rd Reserve Division
– Hungarian 1st Cavalry Division
– 52. Sicherungs-Division z.b.V.
XX. Armeekorps
– Korps-Abteilung E (most)
– 3. Kavallerie-Brigade
– 7. Infanterie-Division (most)
– 203. Sicherungs-Division
– 7. Infanterie-Division (part/in transit)
– 35. Infanterie-Division (in transit)
XXIII. Armeekorps
– 292. Infanterie-Division
– 102. Infanterie-Division
– Gruppe Generalmajor Stephan
Gruppe Generalleutnant Harteneck
– 4. Panzer-Division
– 4. Kavallerie-Brigade
– Korps-Abteilung E (part)
– 129. Infanterie-Division (remnants)
LV. Armeekorps
– Kampfgruppe 28. Jäger-Division
– 367. Infanterie-Division
– 12. Panzer-Division
– 20. Panzer-Division (remnants)
– Gruppe Generalmajor von Ziehlberg

Order of battle (31 Aug 1944)
At the disposal of the 2. Armee
– Panzer-Brigade 102
– 6. Panzer-Division
XX. Armeekorps
– 35. Infanterie-Division
– 5. Jäger-Division
– 7. Infanterie-Division
– 211. Infanterie-Division
XXIII. Armeekorps
– 541. Grenadier-Division
– 292. Infanterie-Division
Kavallerie-Korps
– 3. Kavallerie-Brigade
– 129. Infanterie-Division
– 14. Infanterie-Division
– 102. Infanterie-Division + Panzer-Brigade 104
– 4. Kavallerie-Brigade
LV. Armeekorps
– 28. Jäger-Division
– 367. Infanterie-Division
– 203. Sicherungs-Division

Order of battle (28 Sep 1944)
At the disposal of the 2. Armee
– Panzer-Brigade 102
– Panzer-Brigade 104
– 4. Kavallerie-Brigade
XX. Armeekorps
– 542. Grenadier-Division
– Gruppe Generalleutnant Richert (35. Infanterie-Division + Grenadier-Brigade 1131)
XXIII. Armeekorps
– 7. Infanterie-Division
– 211. Infanterie-Division
– 6. Panzer-Division
– 541. Grenadier-Division
Kavallerie-Korps
– 292. Infanterie-Division
– 3. Kavallerie-Brigade + 299. Infanterie-Division (part)
– 14. Infanterie-Division
– 129. Infanterie-Division
– 102. Infanterie-Division

Order of battle (13 Oct 1944)
XX. Armeekorps
– 542. Volks-Grenadier-Division
– 252. Infanterie-Division
– 35. Infanterie-Division + Grenadier-Brigade 1131
– 5. Jäger-Division
XXIII. Armeekorps
– 7. Infanterie-Division
– 211. Infanterie-Division
– 299. Infanterie-Division
– 6. Panzer-Division
– 541. Volks-Grenadier-Division
– 3. Panzer-Division
– Panzer-Brigade 102
– Panzer-Brigade 104
Kavallerie-Korps
– 292. Infanterie-Division
– 14. Infanterie-Division
– 102. Infanterie-Division
– 129. Infanterie-Division

Order of battle (31 Dec 1944)
XXVII. Armeekorps
– 542. Volks-Grenadier-Division
– 252. Infanterie-Division
– 35. Infanterie-Division
XXIII. Armeekorps
– 5. Jäger-Division
– 7. Infanterie-Division
– 299. Infanterie-Division
– 129. Infanterie-Division
XX. Armeekorps
– 292. Infanterie-Division
– 14. Infanterie-Division
– 102. Infanterie-Division

Order of battle (1 Mar 1945)
At the disposal of the 2. Armee
– Stellvertretendes XX. Armeekorps (Wehrkreis XX)
– Fallschirm-Panzer-Ersatz- und Ausbildungs-Brigade "Hermann Göring"
– Festung Graudenz
– LV. Armeekorps
– 203. Infanterie-Division (remnants)
– 549. Volks-Grenadier-Division (remnants)
– 547. Volks-Grenadier-Division (forming)
VII. Panzerkorps
– 4. SS-Polizei-Panzergrenadier-Division
– 7. Panzer-Division
XVIII. Gebirgs-Armeekorps
– 32. Infanterie-Division
– 215. Infanterie-Division
XXXXVI. Panzerkorps
– 389. Infanterie-Division
– 4. Panzer-Division
– 227. Infanterie-Division + Sperr-Brigade 1
XXVII. Armeekorps
– Kampfgruppe 73. Infanterie-Division
– 251. Infanterie-Division
– 31. Infanterie-Division (part)
XXIII. Armeekorps
– 542. Volks-Grenadier-Division
– 252. Infanterie-Division
– 35. Infanterie-Division
– 337. Infanterie-Division
– 83. Infanterie-Division
– 23. Infanterie-Division
Korpsgruppe von Rappard
– 7. Infanterie-Division
– Gruppe Gümpel

Order of battle (31 Mar 1945)
At the disposal of the 2. Armee
– Stellvertretendes XX. Armeekorps (Wehrkreis XX)
Generalkommando Hela
– Kampfgruppe 31. Volks-Grenadier-Division
– Gruppe Oberst Lobach
VII. Panzerkorps
– 4. SS-Polizei-Panzergrenadier-Division
– 7. Panzer-Division + Kampfgruppe 251. Infanterie-Division + 32. Infanterie-Division
– 215. Infanterie-Division (remnants)
– Kampfgruppe 83. Infanterie-Division + 277. Infanterie-Division (remnants)
– Festung Gotenhafen (Gruppe Gümbel)
XXVII. Armeekorps
– Kampfgruppe 73. Infanterie-Division
– Kampfgruppe 389. Infanterie-Division + Festung Danzig (Divisionsstab 203)
– 4. Panzer-Division
– Kampfgruppe 252. Infanterie-Division
– Kampfgruppe 12. Feld-Division (L)
XXIII. Armeekorps
– 542. Volks-Grenadier-Division
– 35. Infanterie-Division + 337. Volks-Grenadier-Division (remnants)
– 23. Infanterie-Division
XVIII. Gebirgs-Armeekorps
– 7. Infanterie-Division
– Stab 129. Infanterie-Division

Osttruppen in the area of 2. Armee (15 Nov 1942)
Kommandeur der Osttruppen z.b.V. 720
Ost-Reiter-Abteilung 580
– 1. Schwadron (11 x le.MG, 2 x le.Gr.W.)
– 2. Schwadron (11 x le.MG, 2 x le.Gr.W.)
– 3. Schwadron (11 x le.MG, 2 x le.Gr.W.)
4. – 7. Ost-Kompanie/Feldgendarmerie-Bataillon (mot.) 581
– 4. Ost-Kompanie (5 x le.MG, 2 x le.Gr.W.)
– 5. Ost-Kompanie (5 x le.MG, 2 x le.Gr.W.)
– 6. Ost-Kompanie (9 x le.MG, 8 x le.Gr.W.)
– 7. Ost-Kompanie (5 x le.MG, 1 x le.Gr.W.)
4. – 10. Ost-Kompanie/Infanterie-Bataillon 522
– 4. Ost-Kompanie (4 x le.MG, 3 x le.Gr.W.)
– 5. Ost-Kompanie (4 x le.MG, 3 x le.Gr.W.)
– 6. Ost-Kompanie (4 x le.MG, 3 x le.Gr.W.)
– 7. Ost-Kompanie (13 x le.MG, 4 x le.Gr.W.)
– 8. Ost-Kompanie (13 x le.MG, 5 x le.Gr.W.)
– 9. Ost-Kompanie (9 x le.MG, 4 x le.Gr.W.)
– 10. Ost-Kompanie (9 x le.MG, 5 x le.Gr.W.)
4. – 10. Ost-Kompanie/Infanterie-Bataillon 581
– 4. Ost-Kompanie (3 x le.MG)
– 5. Ost-Kompanie (3 x le.MG)
– 6. Ost-Kompanie (3 x le.MG)
– 7. Ost-Kompanie (4 x le.MG)
– 8. Ost-Kompanie (4 x le.MG)
– 9. Ost-Kompanie (3 x le.MG, 1 x le.Gr.W.)
– 10. Ost-Kompanie (3 x le.MG, 1 x le.Gr.W.)
VII. Armeekorps
– Ost-Kompanie 407 (3 x le.MG, 3 x le.Gr.W.)
– 1. Ost-Kompanie/75 (17 x le.MG, 4 x le.Gr.W.) with 75. Infanterie-Division
– 2. Ost-Kompanie/75 (9 x le.MG, 1 x le.Gr.W.) with 75. Infanterie-Division
LV. Armeekorps
– Ost-Kompanie 455 (10 x le.MG, 3 x le.Gr.W.) with 45. Infanterie-Division
– Ost-Kompanie 45 (4 x le.MG) with 45. Infanterie-Division
Ost-Kompanie 182 with 82. Infanterie-Division
Ost-Kompanie 323 (5 x le.MG) with 323. Infanterie-Division
Ost-Kompanie 340 (12 x le.MG) with 340. Infanterie-Division
Ost-Kompanie 377 with 377. Infanterie-Division
Ost-Kompanie 383 (3 x le.MG, 2 x le.Gr.W.) with 383. Infanterie-Division
Ost-Kompanie 387 (4 x le.MG) with 387. Infanterie-Division
Ost-Reiter-Schwadron 168 (3 x le.MG) with 68. Infanterie-Division
1. Ost-Reiter-Schwadron/299 (3 x le.MG, 3 x le.Gr.W.) with 299. Infanterie-Division
2. Ost-Reiter-Schwadron/299 (3 x le.MG, 3 x le.Gr.W.) with 299. Infanterie-Division
Ost-Reiter-Schwadron 385 (7 x le.MG) with 385. Infanterie-Division

Osttruppen in the area of 2. Armee (5 May 1943)
Ost-Reiter-Schwadron 299
Turkestanische Bau-Kompanie 120
Turkestanische Bau-Kompanie 123
Turkestanische Eisenbahn-Bau-Kompanie 217
LII. Armeekorps
– 1 x Schwadron/Ost-Reiter-Abteilung 57
VII. Armeekorps
– 1 x Schwadron/Ost-Reiter-Abteilung 57
– Ost-Bau-Kompanie 168
– Ost-Kompanie 407
XIII. Armeekorps
– Ost-Kompanie 340
– Ost-Kompanie 413
– Ost-Kompanie 182
rückwärtigen Armeegebiet 580
– Ost-Reiter-Abteilung 580 (3 Schwadronen)
– Ost-Aufklärungs-Abteilung (mot.) 581 (4 Schwadronen)
– Ost-Wach-Bataillon 552 (7 Kompanien)
– Ost-Wach-Bataillon 581 (5 Kompanien)
– Turkestanisches Infanterie-Bataillon I./76 (5 Kompanien)
– Turkestanisches Feld-Bataillon I./389 (5 Kompanien)
– Turkestanisches Infanterie-Bataillon I./785 (4 Kompanien)

Osttruppen in the area of 2. Armee (5 Sep 1943)
Wolgatatarische Bau-Kompanie 80
Wolgatatarische Straßenbau-Kompanie 523
5. Turkestanische Eisenbahn-Bau-Kompanie/511
Ost-Kompanie 145
Ost-Stamm-Lehrzug [No other designation]
Stammlager Priluki
XIII. Armeekorps
– Turkestanisches Infanterie-Bataillon I./76 (5 Kompanien) (with 82. Infanterie-Division)
– 5. Turkestanische Bau-Kompanie/120
– 5. Turkestanische Bau-Kompanie/135 (with 82. Infanterie-Division)
– Ost-Kompanie 182 (with 82. Infanterie-Division)
– Ost-Kompanie 413
– Ost-Kompanie 473
XX. Armeekorps
– 3. Turkestanische Bau-Kompanie/44
– Ost-Kompanie 45 (with 45. Infanterie-Division)
– 1. – 2. Kosaken-Infanterie-Kompanie/137 (with 137. Infanterie-Division)
Korück 580
– Ost-Regiments-Stab z.b.V. 709
– Ost-Bataillon 628 (4 Kompanien)
– Ost-Bataillon 629 (4 Kompanien)
– Ost-Bataillon 630 (4 Kompanien)
– Ost-Artillerie-Batterie 582
– Panzer-Zug 9 [There is a "9" inside the unit symbol, otherwise no other designation]
– Ost-Ersatz-Kompanie 582
– Ost-Unteroffizierschule 582
– Kosaken-Sicherungs-Aufklärungs-Abteilung III./57 (4 Kompanien)
– Ost-Reiter-Abteilung 580 (4 Kompanien)
– 4. – 7. Ost-Kompanie/581 [Used to form Ost-Bataillon 647]
– 8. – 9. Ost-Kompanie/581 [Used with 8. – 9. Ost-Kompanie/456 to form Ost-Bataillon 648]
– 8. – 9. Ost-Kompanie/456
– 4. – 7. Ost-Kompanie/456 [Used to form Ost-Bataillon 680 ]
– 10. Ost-schwere-Nachschub-Kompanie/552
– 10. Ost-Stamm-Kompanie/581
– Ost-Wach- und Lehr-Kompanie z.b.V. 720
– Turkestanisches Feld-Bataillon I./389 (5 Kompanien)
– Turkestanische Infanterie-Kompanie 785
– Kosaken-Artillerie-Batterie 553

Osttruppen in the area of 2. Armee (22 Nov 1943)
Ost-Kompanie 145
Ost-Stamm-Lehrzug [No other designation]
Ost-Propaganda-Zug (mot.) 670
Wolgatatarische Straßenbau-Kompanie 523
5. Turkestanische Eisenbahn-Bau-Kompanie/511
XXXXVI. Panzerkorps
– Ost-Bataillon 253
XX. Armeekorps
– 3. Turkestanische Bau-Kompanie/44
Korück 580
– Ost-Regiments-Stab z.b.V. 709
– Ost-Ersatz-Kompanie 582
– Ost-Unteroffizier-Schule 582
– Kosaken Abteilung III./57
– Ost-Reiter-Abteilung 580 (4 Kompanien)
– Ost-Wach und Lehr-Kompanie z.b.V. 720
– 10. Ost-schwere-Nachschub-Kompanie/552

Notable members
Rudolf Konrad (The Bundeswehr barracks General-Konrad-Kaserne in Bad Reichenhall was named in his honour 1966)
Dietrich von Saucken (Holder of the Knight's Cross with Oak Leaves, Swords and Diamonds)
Fabian von Schlabrendorff (Active in the resistance against Hitler)
Henning von Tresckow (Active in the resistance against Hitler and committed suicide after the failure of the July 20 Plot, the Bundeswehr barracks Henning-von-Tresckow-Kaserne in Oldenburg was named in his honour 1961 and the Henning-von-Tresckow-Kaserne in Geltow in 1992)

Sources used
Research by Shawn Bohannon & Jason von Zerneck
Antony Beevor – Berlin: The Downfall 1945
Georg Tessin – Verbände und Truppen der deutschen Wehrmacht 1933-1945

Reference material on this unit
– None known at this time –