Fritz Wöhrn , born 12.3.1905, was the son of a stone setter and grew up with two siblings in an orderly family situation. From Easter 1911 he attended elementary school in Rixdorf near Berlin. followed by the Albrecht Dürer secondary school and then the Luisenstädtische-Oberrealschule. which he left at Easter 1925 after passing his school leaving examination. He then began an apprenticeship as a pharmacist's assistant, which he gave up in the early summer of 1926 in order to pursue a career as a civil servant. He joined the police headquarters in Berlin on August 1, 1926 as a civilian police supernumerary. On August 14, 1929, he passed the examination for the higher police administrative service. At the end of June 1930 he was transferred to the police headquarters in Oberhausen and, with effect from April 1, 1930, he was appointed senior police secretary for life, becoming a civil servant. As part of the renaming of police ranks, he received the title of police inspector in 1932.
While working in Oberhausen, Wöhrn joined the NSDAP (Nr. 2863918) with effect from May 1, 1933. On January 20, 1934, he entered into a marriage with Mrs. Emmy nee Möhlig, which still has no children.
On February 13, 1935, Fritz Wöhrn was transferred back to Berlin and employed here by the Secret State Police Office (Gestapo). On January 30, 1937, he joined the SS (Nr 280238) after a superior told him that he could only expect a promotion if he belonged to the SS. After his promotion to senior government inspector, Wöhrn received the rank of one in August 1938 as a result of the so-called rank adjustment SS Obersturmführer. On March 27, 1939, he left the Evangelical Church because it had been suggested to him that, as an SS man, he could not belong to a religious community.

In the secret state police office (Gestapo), Wöhrn was assigned to the Jews, Freemurers and Emigrants department. He had primarily to do with the registration and monitoring of Freemurry, Jewish organizations and associations, emigration of Jews and with the processing and dissolution of lodges or lodge-like associations. At the end of November 1940 he was transferred to the now split-off Jewish Department of the Reich Security Main Office (IV 4 b), where he subsequently worked as a clerk until the end of the war. At the end of 1941, Wöhrn was appointed government officer and promoted to SS Hauptsturmführer on January 30, 1942. In 1944 he was awarded the War Merit Cross II class with swords (KvK II m.Swords)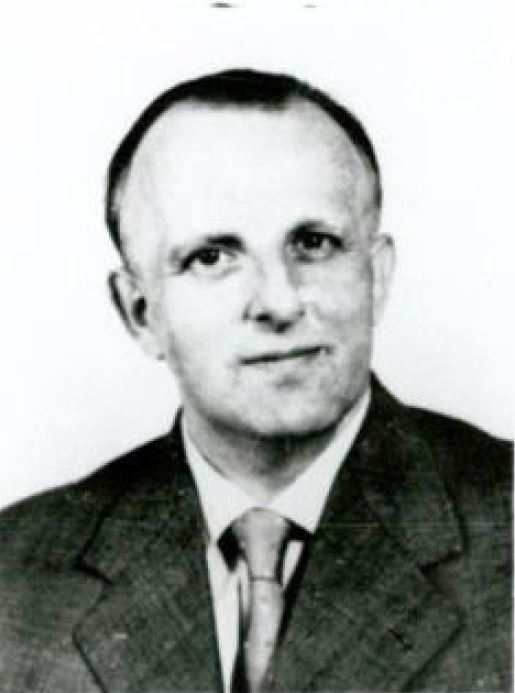 In January 1945, Wöhrn came to Prague as part of the relocation of the part of the Jewish Department that had previously remained in Berlin, Kurfurstenstrasse 116. A few days before the surrender, he went to Leitmeritz with his wife and some members of the RSHA, where he obtained a new identification card from the district council office, which showed the correct name but a false job description. In addition, the date of issue of the identification card had to be backdated.
From Leitmeritz, Wöhrn and his wife first went to Mühlheim/Ruhr, where he found accommodation with relatives. He then moved to Düsseldorf, where he earned his living by producing English translations.
Since the currency reform, he was confirmed as a sales representative in the electrical industry until his arrest on June 26, 1967. He estimates his monthly income to be around 6,000 DM per month. He has now moved his residence from Düsseldorf to Bad Neuenahr, where he has purchased a property.
Wöhrn did not undergo any denazification or arbitration proceedings. His previously unknown whereabouts were discovered when he applied to the Interior Minister of North Rhine-Westphalia in 1963 to be reinstated as an administrative or police officer. This request was fulfilled by the fact that he was additionally insured for his period of service in the public service.

Wöhrn was taken into custody and transferred to Berlin, where he was charged with murder in thousands of cases, the prosecutor sought a life sentence for Fritz Wöhrn. In addition to Wöhren, 11 others were charged in the same trial.
Once Wöhrn was convicted, he was released in most cases, but he was still convicted of five murders, and sentenced to 15 years in prison. However, the time he was in custody was counted from the sentence, so in total he would spend 13 years in prison, which was executed at the Tegel penitentiary in Berlin.
Fritz Wöhrn died in 18.12.1979 in freedom, and he was one of Eichmann's more obscure henchmen.

/Georg